The perfect holiday for 2022? A road trip to see some of the world's best sites. What could be better than the freedom to roam where you want, when you want, with a whole load of sightseeing thrown in. We've picked seven of the best, including the dreamy Californian coast, reef and rainforest in Oz and a scenic sojourn in Scotland, so all you need to do is make a playlist, hire a car (or campervan for ultimate cool) and start making tracks.

Hana Highway, Hawaii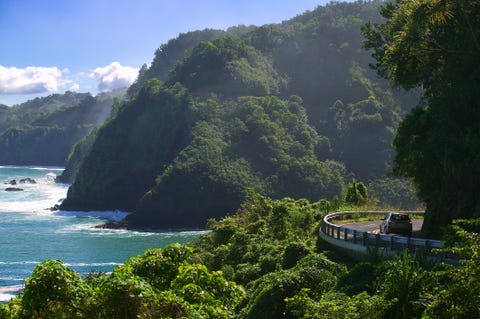 Royce BairGetty Images
Distance: 64 scenic miles
The best bits: The road to Hana on the eastern side of Maui island is spectacular: miles of jungle, cliff edge turns and plunging waterfalls. Stop-offs you won't want to miss include bamboo forests (the hollow trunks bang together like wind chimes), swims in crystal clear pools at Twin Falls and Waikamoi Falls, lava tube caves and random roadside juice stalls selling coconuts to quench your thirst. Plus, Hamoa Beach's silky gold sand, curling waves and palms is your blissful reward at the end of the route.
Stay: The Hana-Maui Resort is where native Hawaiian Keanu Reeves checks in, but we'll happily kip in a cute (cheaper) self-catering cottage.
Pacific Coast Highway, USA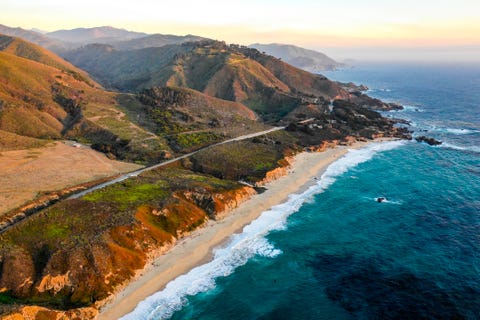 adamkazGetty Images
Distance: Around 430 iconic miles
The best bits: Cruising from LA to San Fran (or vice versa) in a convertible hire car on the PCH is just about as good as it gets when it comes to a glam road trip. This stretch is so iconic it's impossible not to feel like you're on a film set as you pass Santa Barbara (keep an eye out for Meghan and Harry taking Archie for a stroll on the beach), Monterey (setting of Big Little Lies!) and onto the vast expanse of Big Sur before finally reaching Golden Gate Bridge in San Fran.
Stay: Book coastal style Mermaid Bungalow on Airbnb and pretend you live in Monterey for real.
North Coast 500, Scotland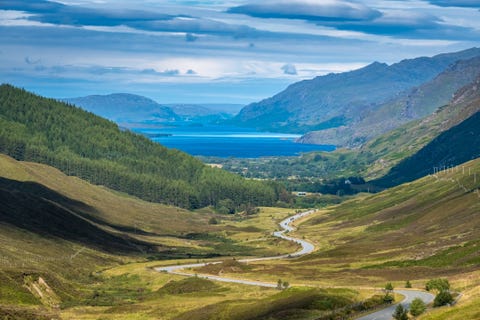 LeamusGetty Images
Distance: 500 miles (clue's in the name)
The best bits: Sure it can be a bit wetter and greyer than the west coast of America, but this is still an incredible road trip, plus it's way greener as you don't have to fly to get there. Starting and ending in Inverness, this epic 500-mile journey will blow you away with its white sand beaches (seriously, we're talking Caribbean standard), incredible mountains and vast swathes of countryside. Plan to play NC500 Bingo along the way, collecting points for every Highland cow, whiskey distillery and bird of prey you spot.
Stay: I have a crush on Rua Reidh Lighthouse in Wester Ross, no not a Game of Thrones location, but an area that's home to some of Scotland's best beaches. Or, hire a campervan and go with the flow.
Cape Tribulation, Australia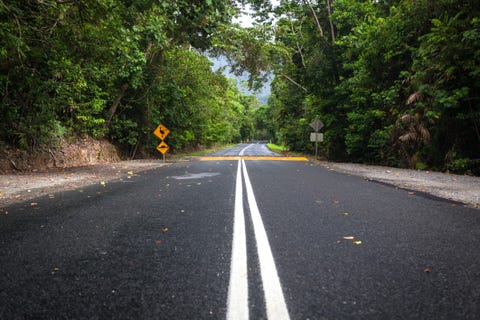 MatejayGetty Images
Distance: 453 miles
The best bits: Reef and rainforest is the vibe of this epic week-long road trip, which starts and ends in the city of Cairns and loops through Daintree and the east coast of Queensland. Key stop-off points include Daintree, the world's oldest rainforest (I went on a tour here which involved licking an ant's bum for Vitamin C aboriginal-style, true story), Mossman Gorge, 30,000-year-old rock art at Quinkan Rock, chilling on white sand beaches and diving and snorkelling at the Great Barrier Reef.
Stay: Cape Trib Beach House for the win – cabins, pool, beach, rainforest, bliss.
Romantishce Strasse, Germany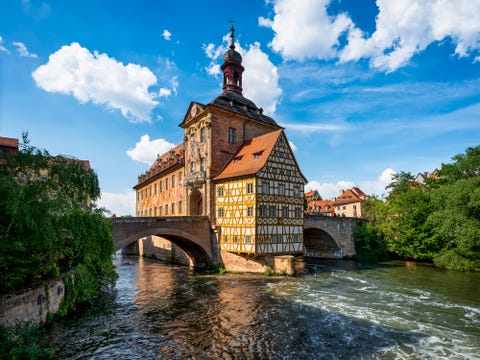 Harald NachtmannGetty Images
Distance: Around 230 miles
The best bits: Head out from Würzberg (an hour from Frankfurt) and wind through a magical landscape of fairytale castles, vineyards, Baroque palaces and cobbled street medieval towns, like Rothenburg ob Der Tauber, before arriving in Fussen in the foothills of the Bavarian Alps.
Stay: Burg Hotel overlooking the Tauber Valley is gorgeous with a private spa and fancy rooms.
E39, Norway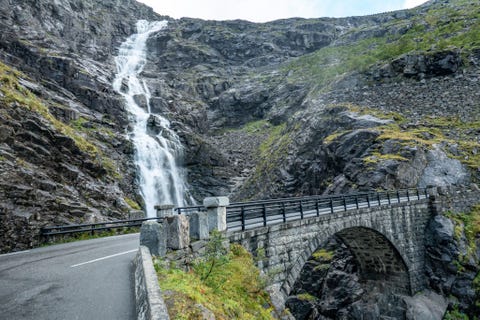 NurPhotoGetty Images
Distance: 410 miles
The best bits: It might sound like an outer London postcode, but rest assured the E39 allows you to easily explore Norway's gob-smackingly beautiful south-western coast; think glaciers, giant fjords, mountains and ancient villages rather than retail parks. Kick off in colourful Bergen, famous as a city gateway to the fjords and, err, jumpers, then stop along the way to take in Jostedal Glacier and Geirangerfjord (one of the most dramatic in the world) before reaching Trondheim.
Stay: Sogn Hotel, a cool art-filled hotel just off the E39 with a mountains and fjord backdrop.
Blue Highway, Italy
Ivan RomanoGetty Images
Distance: 43 curvy miles
The best bits: Ok it's short, but this cinematic stretch packs in around 1000 photo app turns, from glam Positano to picturesque Ravello, and makes a great weekend break. Start in the historic port of Salerno, drive to Ravello – park up and catch a boat to Capri for lunch! – then it's onto Amalfi (stop of to see the amazing Cathedral) and Positano, loved by everyone from Picasso to Kylie Jenner (non-drivers can sip an Aperol Spritz at Franco's Bar), before finally hitting Sorrento.
Stay: Le Sirenuse in Positano if you're splashing the cash; Hotel Costa Diva in Praiano if you're feeling a little more reserved.
Amanda Statham Travel Editor Cosmo's globetrotter (58 countries so far!), I'm as happy in a VW Camper in Cornwall as I am in a five-star in the Seychelles (though if you're going to make me choose, I'll take the Indian Ocean island option, ta).
This content is created and maintained by a third party, and imported onto this page to help users provide their email addresses. You may be able to find more information about this and similar content at piano.io