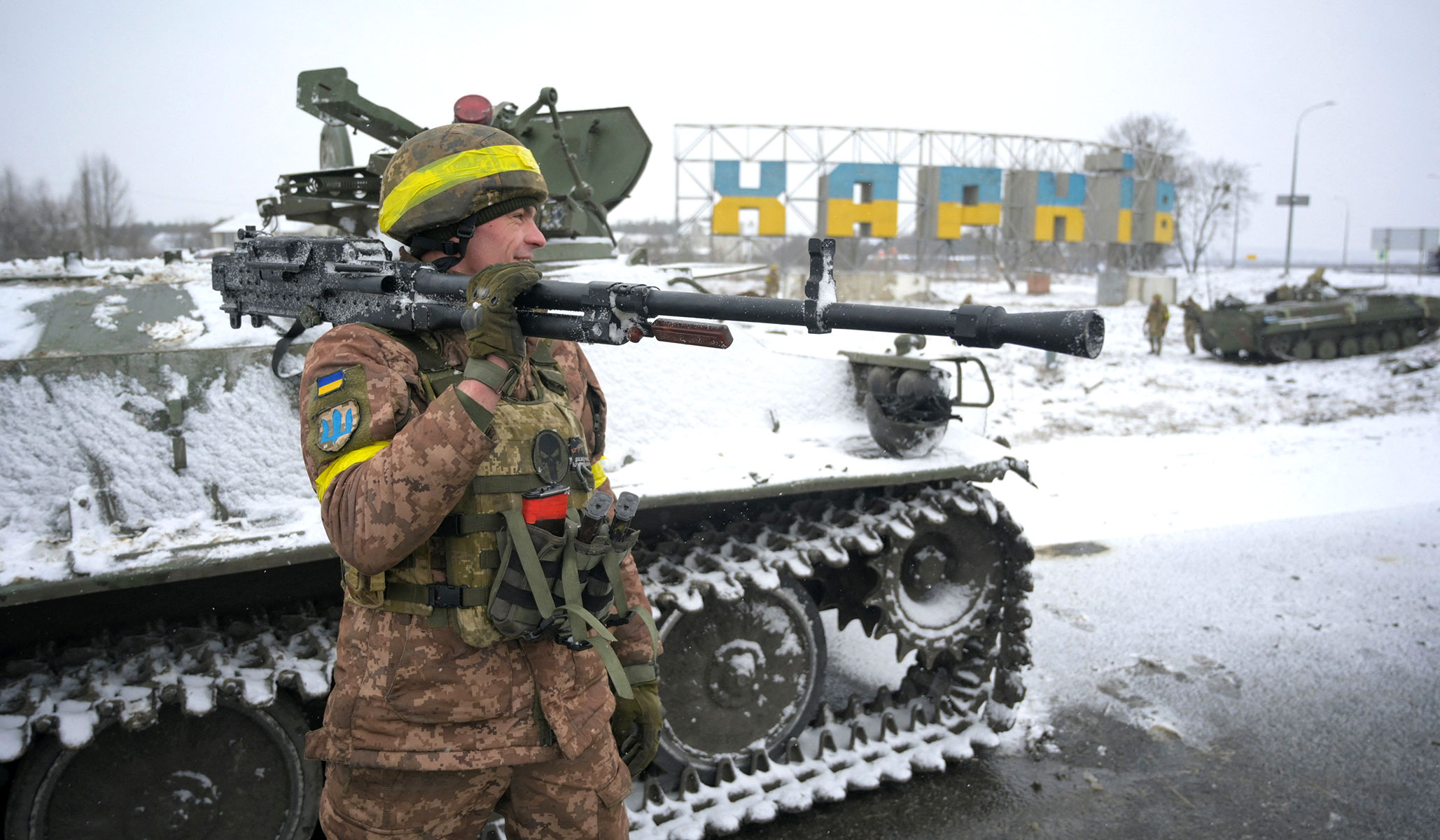 For at least the fourth time in several days, Senator Ben Sasse called on the Biden administration to share real-time intelligence with the Ukrainian military. He accused officials of slow-walking in an "overly lawyered" process intelligence that Ukrainian forces could otherwise use on the battlefield, in comments to National Review.
Despite Ukrainian president Volodymyr Zelensky's recent requests for the U.S. and its NATO allies to put in place a no-fly zone over parts of Ukraine, the White House and lawmakers on both sides of the aisle have dismissed the idea as likely to draw Washington into direct military combat with Moscow. Providing intelligence in real time might be the next best thing.
The U.S. government is already sharing intelligence with the Ukrainians as they counter Russia's invasion of their country, and the White House is encouraging agencies to share as much intelligence as quickly as possible with Ukraine.
But Sasse, a member of the Senate Permanent Select Committee on Intelligence, suggested to NR that the U.S. has failed to provide the Ukrainians with intelligence on troop and armor movements in real time.
"Information that gets bogged down in an overly lawyered process isn't actionable," he said. "We're not putting troops on the ground, and we're not going to put a wall of artillery around Kyiv, but we can put 24/7 surveillance on the region so Zelensky's soldiers can kill Russian invaders."
That would suggest that there's a de facto difference between intelligence immediately passed along for the Ukrainians to use for military purposes and information that goes through a lengthier process. Sasse has previously called for the U.S. to share "actionable" intelligence in interviews and press statements over the past several days
Reached for comment, the National Security Council said intelligence sharing isn't run from the White House and referred NR to the Pentagon and the intelligence community. Requests for comment from the Defense Department and the Office of the Director of National Intelligence went unanswered.
Despite his concerns about these delays, Sasse also praised the intelligence community's work since the start of the Russian operation, saying that the U.S. was aware, in acute detail, of Russian troop placements.
"Without getting close to the line of classification and providing details of what is and isn't being shared, let me say this: America's intelligence community has done tremendous work — before the invasion Russians on the border couldn't sneeze without us knowing about it — and our capabilities haven't changed now that Russia has invaded," he said.
Although the Ukrainian military is widely viewed to have exceeded expectations, preventing the Russian invasion force from toppling the government in Kyiv in the initial stages of the attack, the Russian assault is growing increasingly brutal by the day. On Tuesday, the Ukrainian government said Russian forces bombed the Babyn Yar Holocaust memorial in Kyiv, killing five people.