PTA January Convoy and Training Schedule Announced
January 5, 2022 at 5:51 am tdemartini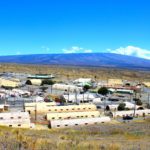 This January, military units are scheduled to conduct essential training activities at Pōhakuloa Training Area (PTA).
Training can occur 24 hours a day, seven days a week on PTA in the restricted airspace. Protecting the health of the force and the community continue to be the Army's top priority as Hawaiʻi service members maintain mission readiness.
Essential training is subject to change based on safety, weather and other environmental factors. Weather, such as overcast conditions can increase noise and vibrations. Should individuals hear noise, there is no immediate danger.
The planned January training schedule is as follows:
January 8 Hawaiʻi Army National Guard small arms training
January 10-18 Army (Reserves) mortar live fire training
January 13-24 Army small arms and convoy live fire training
January 14-16 Hawaiʻi Army National Guard small arms training
January 18-31 Army Unmanned Aircraft Systems, or UAS, training
January 24-28 Marine UXO surface clearance
The following military convoys are planned throughout the month of January:
January 11 & 13 – Kawaihae Harbor to PTA from 9am-Noon
January 25 & 27 – PTA to Kawaihae Harbor from 8:30am to 1pm
There are no hunting opportunities currently planned for January 2022. If the situation changes, an additional advisory will be published.
Tags: convoy, Military Training, Pohakuloa Training Area, U.S. Army
Read More Here