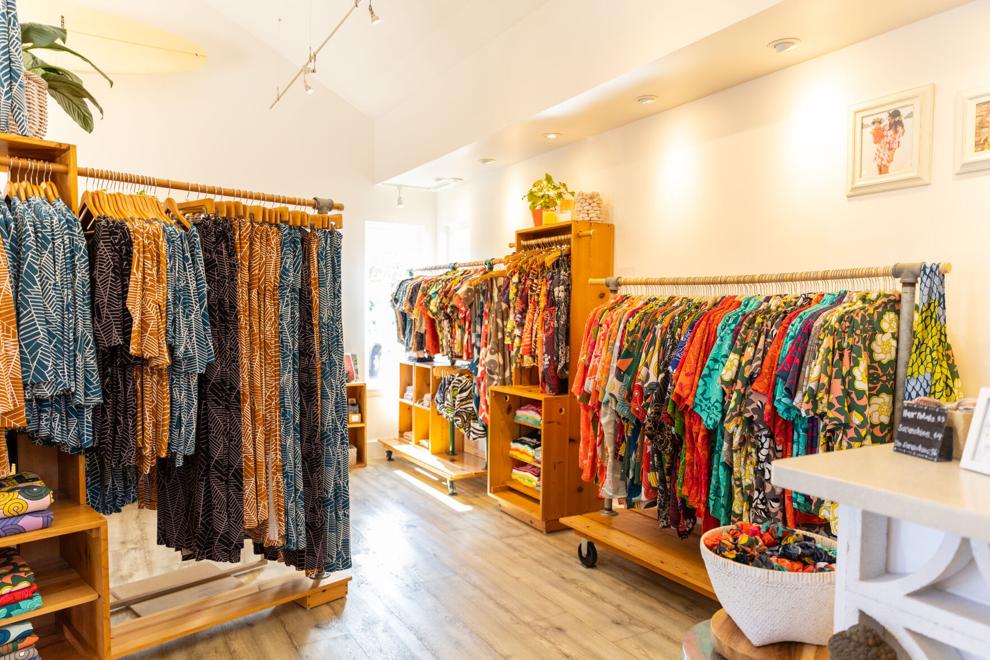 Manuheali'i specializes in modern and unique aloha wear, launching new collections every month. "Manuheali'i started in 1985, going on 37 years now. My mother-in-law who is Denin Manuheali'i Lunn founded this company with my father-in-law Pono Lunn," stated long-time employee, Randie Lunn. The brand was built through hard work and time spent in local craft fairs. The family continues to work together to provide a wide variety of styles and prints for women, men, and keiki. "The artwork specifically is done by my father-in-law Pono and my brother-in-law Lokahi. Our Hawaiian culture is a thread that we all have within our family and it ties us all together closely…we all contribute." They also pull inspiration from their customers, lahui, and nature. This inspiration can also be seen through their accessories and homeware products.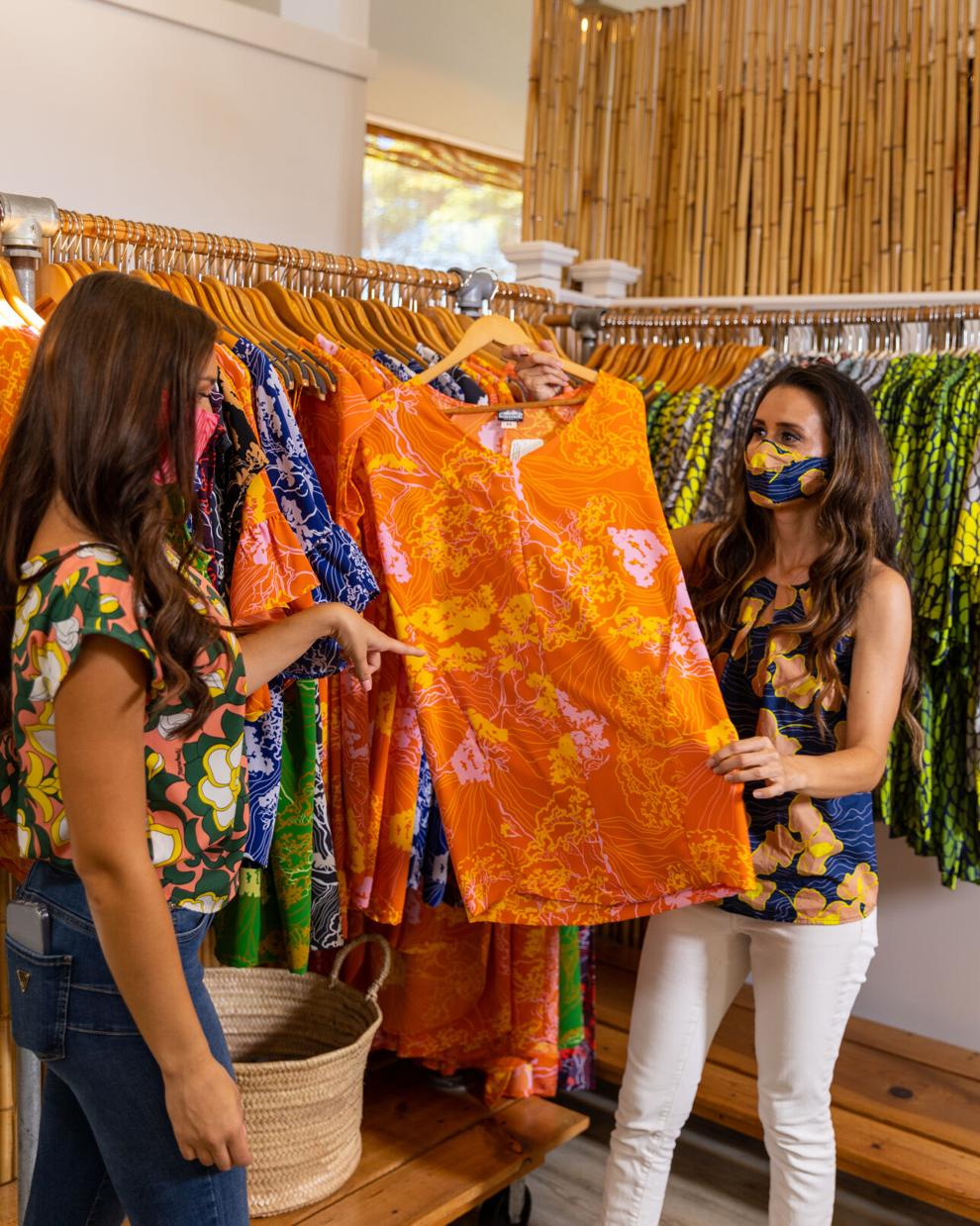 Featured is the La'au Koa design in the Nake'u One shoulder style. This design was "between my mother-in-law and her kumu Nake'u Awai.. they came together and this is one of his signature styles." This bright orange dress features a ruffle top pulled together with a shoulder tie. The angled hem creates a flowy style just at the knee.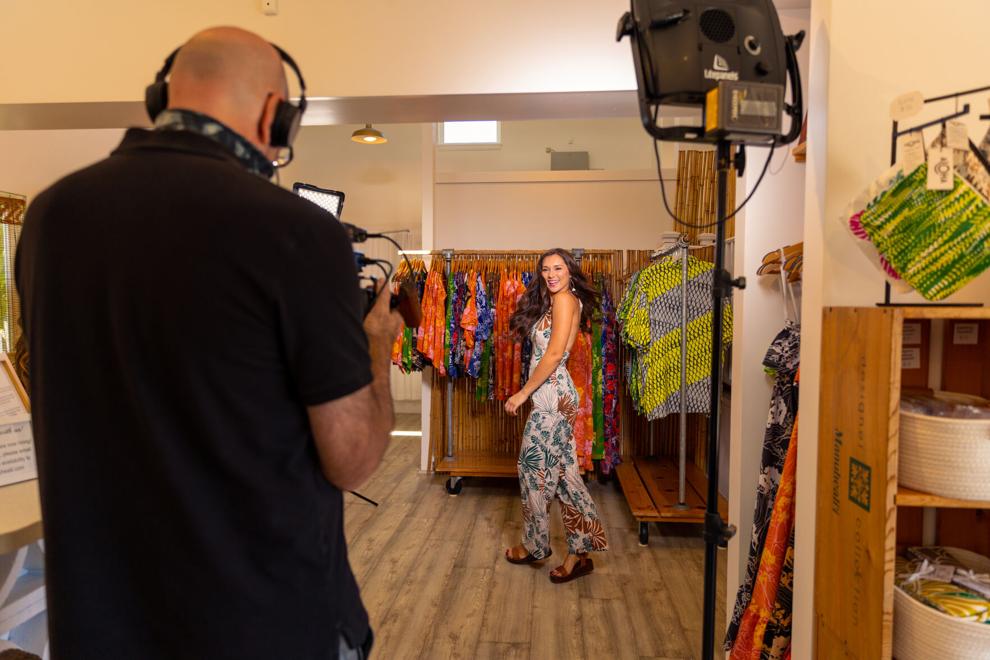 Next is the Melia Romper in the upcoming Mokapu Palms Print. "My ohana is from Mokapu area and this is a little reflection of what we have in our yard." This tan halter style romper is complimented with a brown and teal leaf print. The shape of the romper is fitted at the waist and flows at the bottom. This design is inspired "by our home and this is just a little sneak peek of one of the colors and styles that we have."
To add some aloha wear to your wardrobe, visit Manuheali'i at:
930 Punahou St, Honolulu, HI 96826
(808) 942-9868
5 Ho'ola'i St, Kailua, HI 96734
(808) 261-9865
(Hours at both locations are Monday- Friday, 10am-5pm, Saturday 9am-4pm, and Sunday 10am-3pm.) Visit manuhealii.com to see their current styles and upcoming designs.