Focused planning is at the center of E.A. Buck Financial Services goal of assisting clients to help grow and help preserve the money they have worked for throughout their lives. To help ensure clients enjoy a solid financial future, the financial professionals will engage the client, draw a plan and help ensure it is fully followed. The services provided by the financial services company include tax planning, wealth management, retirement planning, and estate planning. Clients unsure about their finances can visit their website to request a callback.
For clients in Hawaii and Colorado, the goal of achieving a secure financial future and self-confidence may begin with E.A. Buck Financial Services, whose process covers engagement, planning, implementation, and connection. Their core services are financial planning, social security, wealth management, retirement planning, life insurance, estate planning, and tax planning in Honolulu. Tax planning may go a long way to eliminate confusion surrounding the process and may reduce tax liability and help to maximize contributions.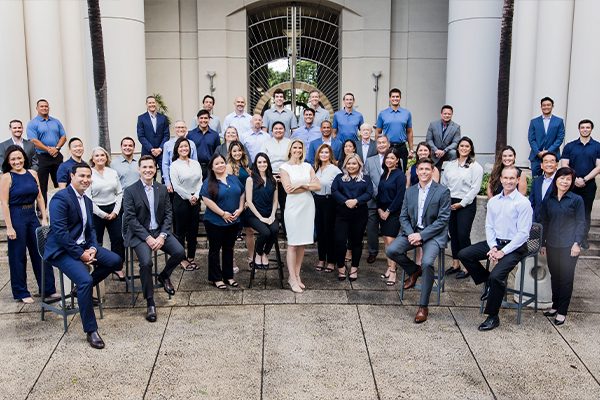 During the initial engagement, an experienced financial professional will get an opportunity to know the client and their family needs and goals. The planning phase entails crafting a detailed financial plan to help the client outline the set financial objectives. An advisor team oversees the implementation process and helps to ensures all questions are answered. The connection phase of planning is essential because the client meets the team leading the implementation of the financial strategy to make sure the strategy is aligned with the goals. The business is owned and managed by Katie and Jeff Buck.
Their estate planning goes beyond legal documents and lawyers. The financial advisor in Honolulu works hand in hand with clients to sort out all the critical estate planning issues. They can help the estate plan achieve the desired results and have the intended beneficiaries obtain their rightful share in case of death. The E.A. Buck Financial Services wealth management plan is personalized and tailored to help achieve the client's goals. It broadly covers investment advice, estate planning, accounting, tax planning, and retirement planning.
The financial planning advisors also pay close attention to tax planning for retirement. They believe spending a lifetime planning for retirement can never be overlooked. Since planning must be done early enough, the team has the experience and tools to get the job done. With the support they provide, clients may build confidence about fast-changing tax laws and unpredictable tax rates. As an added advantage, the tax team also offers professional insight and guidance at retirement.
To speak to the tax planning professionals at E.A. Buck Financial Services, call 888.210.6567 or visit their office at 55 Merchant Street, 2100, Honolulu, HI, Zipcode 96813, United States. A one-on-one meeting with the team can also be scheduled via the company website. The financial services company maintains a physical presence in Honolulu, Kahului, Kailua Kona, Kapolei, HI, Colorado Springs, and Denver, CO.
Securities offered through Madison Avenue Securities, LLC (MAS), member FINRA/SIPC. Investment advisory services offered only by duly registered individuals through AE Wealth Management, LLC (AEWM), a Registered Investment Adviser. MAS and EA Buck Financial Services are not affiliated companies. AEWM and EA Buck Financial Services are not affiliated companies. Neither the firm nor its agents or representatives may give tax or legal advice. Individuals should consult with a qualified professional for guidance before making any purchasing decisions. EA Buck Financial Services is not affiliated with the U.S. government or any governmental agency. A PR firm was paid to assist with media placement. All investments are subject to risk including the potential loss of principal. No investment strategy can guarantee a profit or protect against loss in periods of declining values. When incorporating topics such as taxes and legacy planning into your overall planning process, it must at all time be clear to clients that the firm is not qualified to provide tax or legal advice. And all individuals must be encouraged to consult with a qualified professional before making any decisions about their personal situation. 01210861 2/22
Media Contact

Company Name
E.A. Buck Financial Services
Contact Name
Daniel Chong
Phone
888.210.6567
Address
55 Merchant Street, 2100
City
Honolulu
State
HI
Postal Code
96813
Country
United States
Website
http://www.eabuck.com/