Mary Benoit and Ada Honda, today residents of San Diego and Spokane respectively, were born in Walla Walla more than 100 years ago to Chika and Kimiji Ichikawa.
Many of the families of Japanese descent that would come to call the Walla Walla Valley home moved to the region after the closing of internment camps, seeking to rebuild their lives after their displacement. The Ichikawas were among the few who arrived even earlier, building the region's railroads alongside other immigrants from Asia.
A century later, the sisters remember Walla Walla in the years before World War II reshaped the country, during Prohibition, during the Great Depression, and during the Second Sino-Japanese War, the latter of which affected them more than most.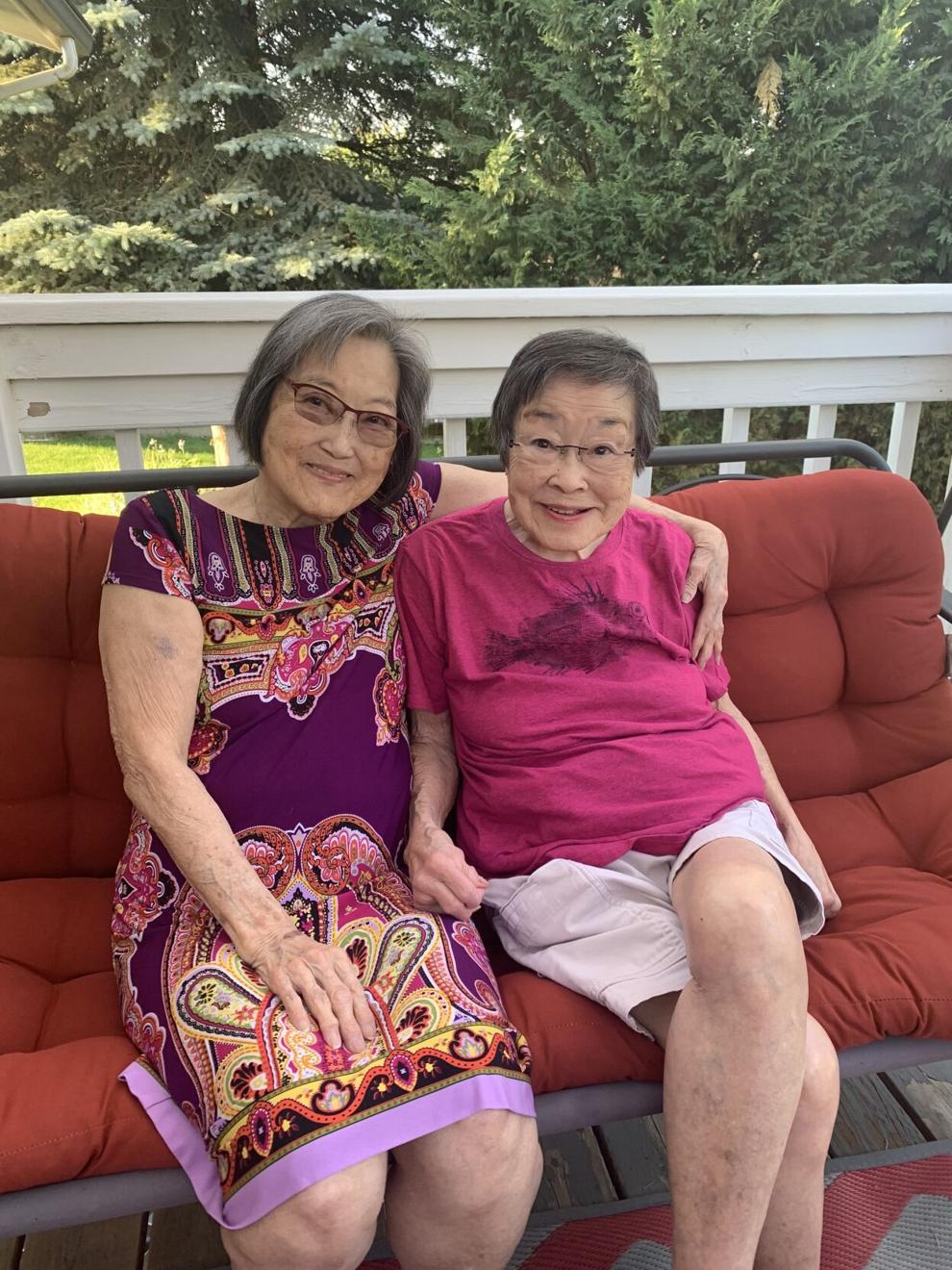 They remember that, in those early years, they didn't think of themselves as Japanese. They saw themselves as Americans. Many years later, in the wake of terrible wars between great powers, their heritage would be brought into sharp relief. Difficult years would follow.
But as they remember growing up in Walla Walla, Mary, who will soon celebrate her 104th birthday, and Ada, whose 102nd is in November, remember the city as home.
Coming to America
Kimiji "Ben" Ichikawa moved to the region in the early 1900s, following his three brothers who were indentured workers building the region's railroads. Uneducated, Kimiji arrived without a penny in his pocket, Mary said, and he worked for a few years before he and his brothers were able to pay their debts to the railroad company.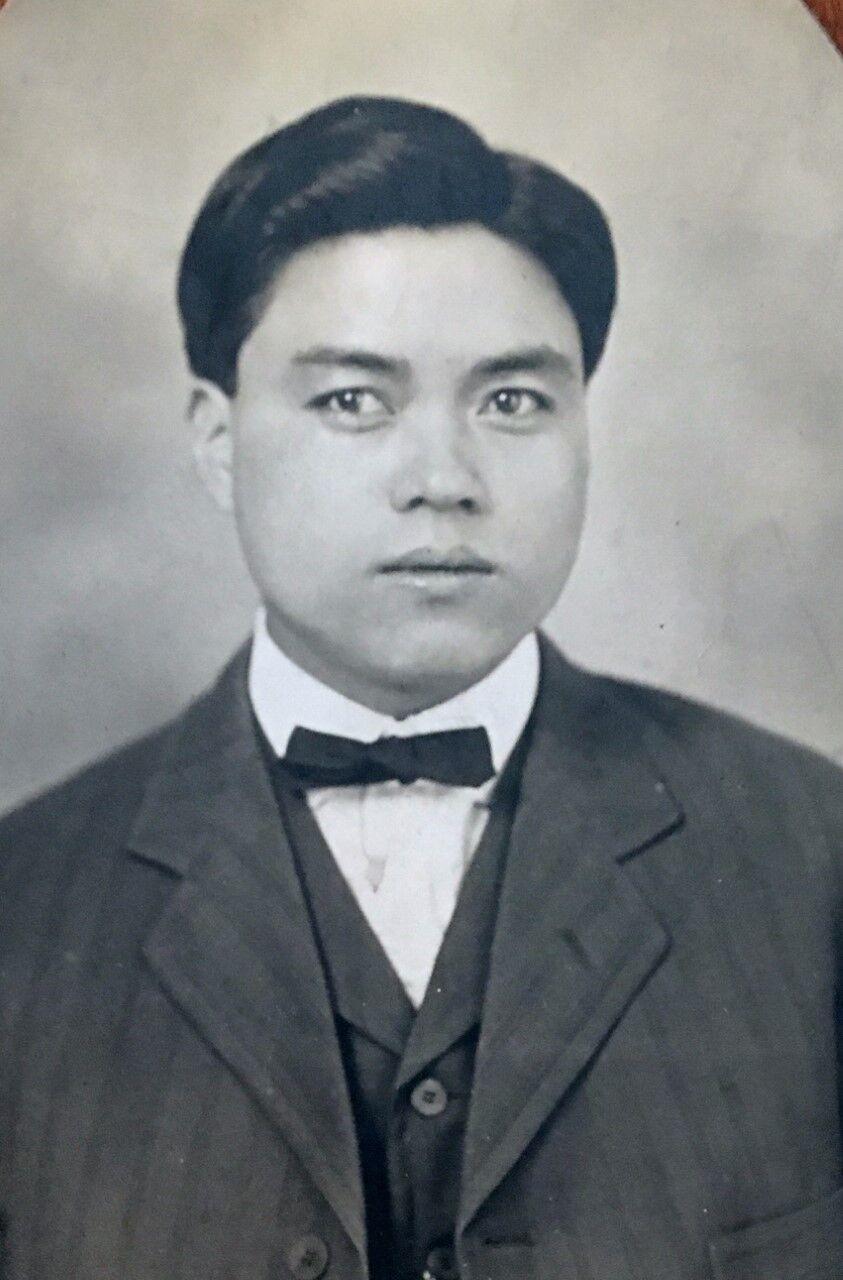 In Walla Walla, Kimiji befriended Eugene Tausick, a prominent businessman and hotelier, who helped Kimiji open a local pool hall. When he decided to marry, however, he sold that business, concerned that a seedy connotation would scare off a prospective wife, Mary said. With that money, he opened the Antlers Hotel.
Chika Ichikawa, who immigrated in 1911, was a picture bride.
Four years prior, immigration from Japan had been largely curtailed, but a loophole allowed Japanese women to migrate if they married U.S. residents. This policy contributed to the practice of picture brides, in which a matchmaker paired Japanese men living in the U.S. with a Japanese wife based on their photos and recommendations provided by their families.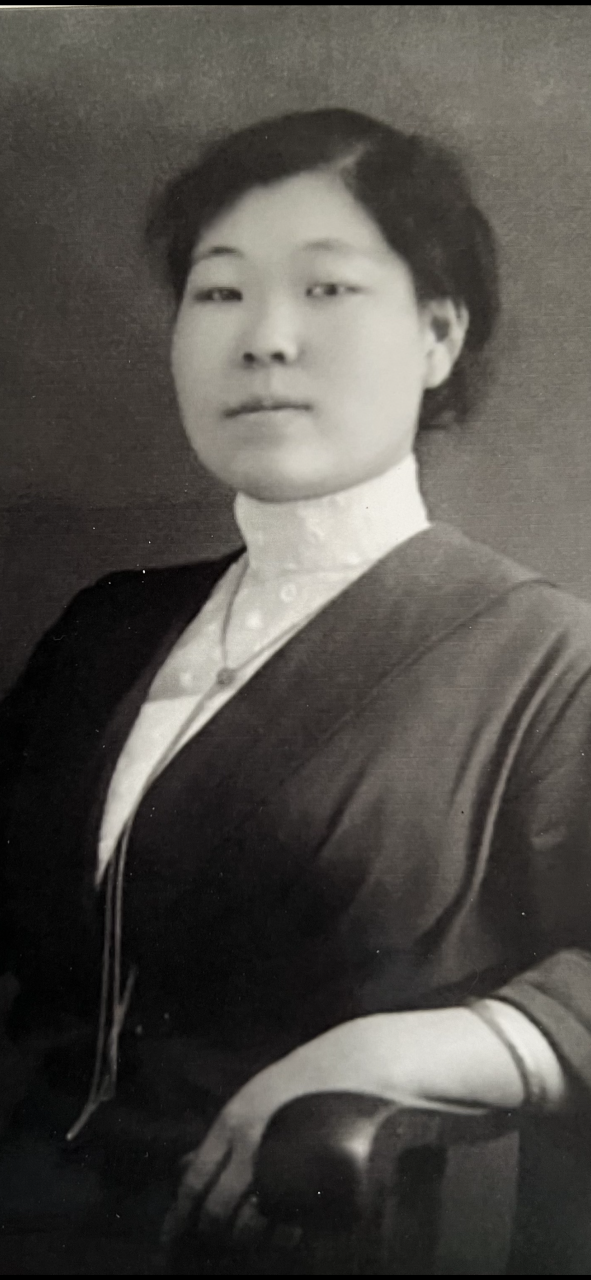 But, as with many of the young picture brides who came to Hawaii and the West Coast, Chika was not prepared for what awaited her across the Pacific, or for the near-total loss of her culture.
"When she came to this country, she expected the streets would be made of gold, because they had spoken so highly of the United States," Mary said. "When she came over, a lot of the streets were still dirt, and I think the shock of not having Japanese people around her, she became mentally ill."
Giving birth to Mary and Tommy Ichikawa had also been difficult on Chika's health, and after a third child died, she was told that she would not survive a fourth pregnancy. But, on Nov. 13, 1920, Ada Ichikawa was born.
"We weren't aware we were Japanese"
While some other hotels in Walla Walla only accepted white guests, Antlers Hotel was open to all for 50 cents a night, Mary recalls. Sometime around 1925, Kimiji opened the Antlers Café a few blocks away.
But the Great Depression, which stretched from 1929 until the beginning of World War II in 1941, hit their businesses hard. Both the Antlers Hotel and Café were lost during those years. Still, the family and community persevered.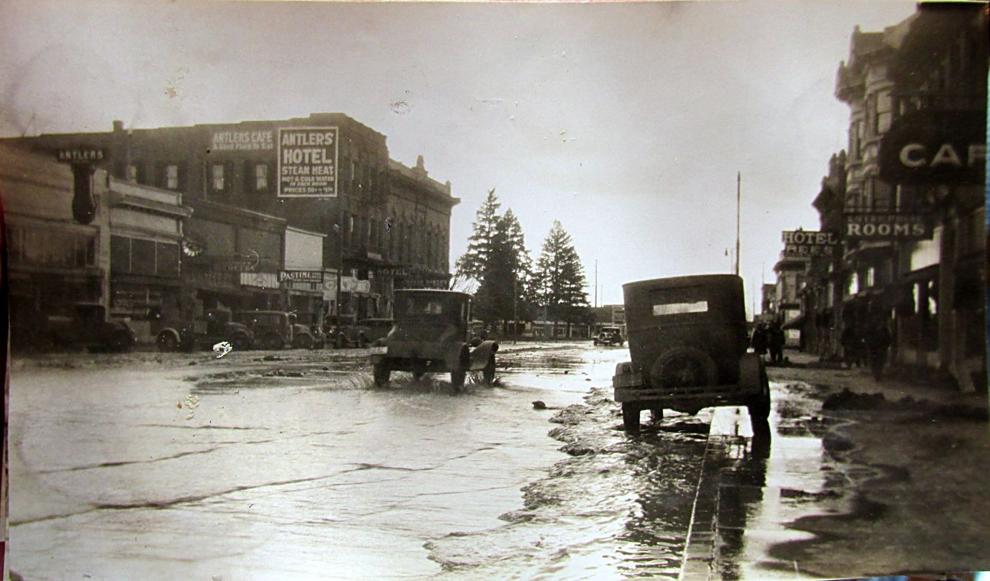 "Even though the Depression went on, everyone had limited income," Ada said. "We all knew that we were poor, but it never bothered us."
Tausick had by then purchased the Dacres Hotel, which had a ground floor restaurant that had also been shuttered by the Great Depression. After Kimiji's businesses went under, Tausick offered to reopen the grill and let Kimiji run it, even if there were few customers.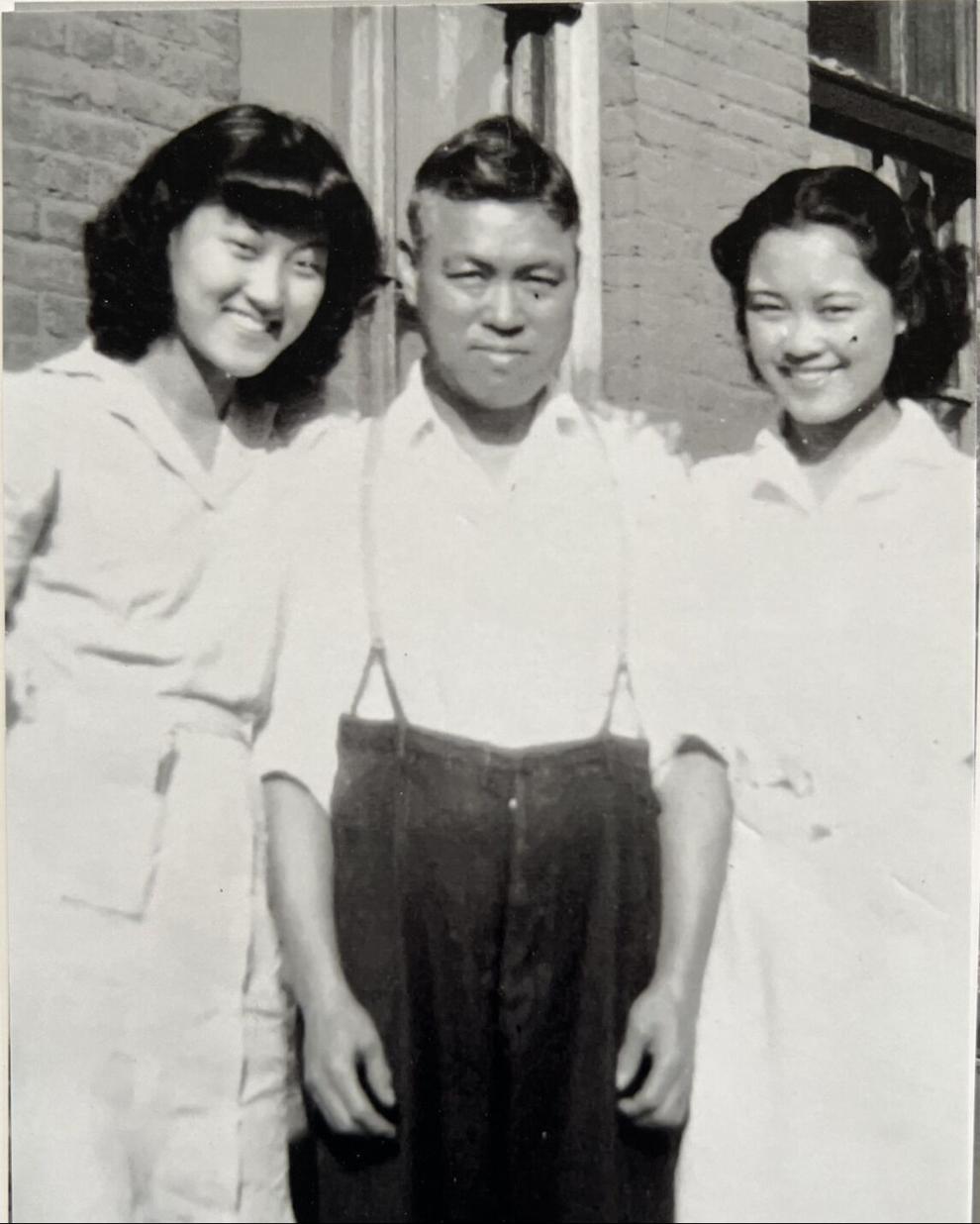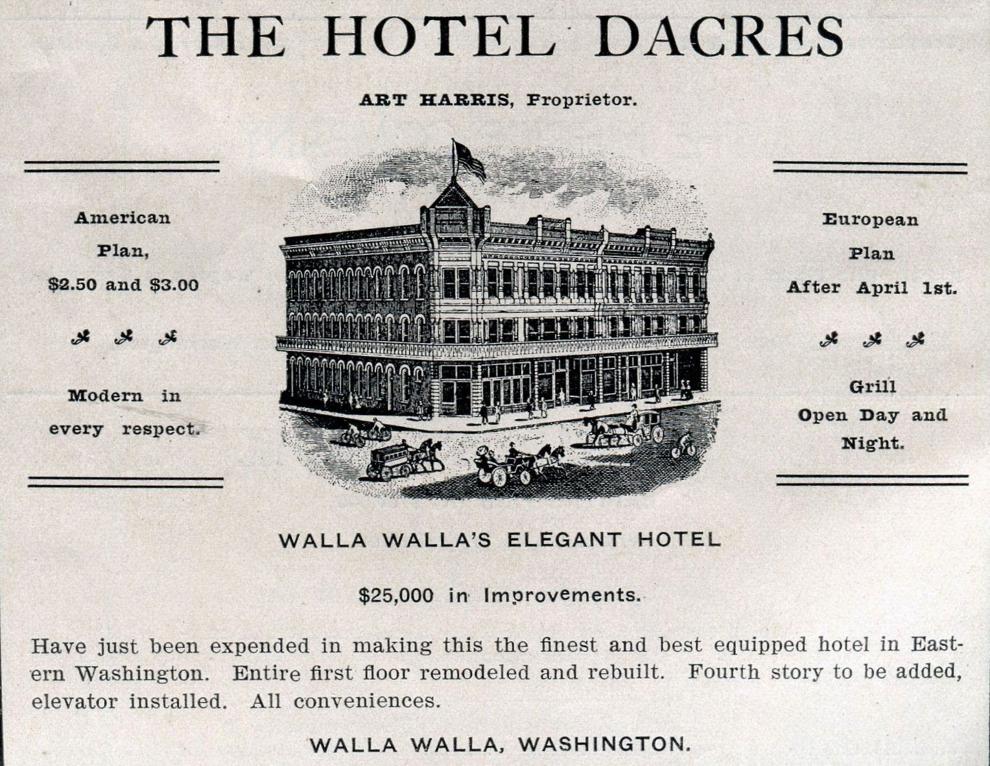 "My dad used to keep silver dollars, and when we first started, when someone would come down and order a steak, he'd grab a silver dollar and run to the store and buy a steak," Mary said. "Then he'd run back and cook it."
The Ichikawas lived in small apartments in the back of the restaurant that doubled as showrooms for a carpet salesman.
"That's how we survived the Depression," Mary continued.
When prohibition ended in 1933 and Kimiji began selling beers at the grill, business picked up significantly, she recalled.
The three Ichikawa siblings attended Washington Grade School and later Walla Walla High School. Mary practically lived in the Wa-Hi library, she said, vacuuming up adventure books and classics such as "Little Women."
School wasn't always easy for her, and she didn't always feel like she belonged, but by the time Ada got into high school, Mary had laid the groundwork for her.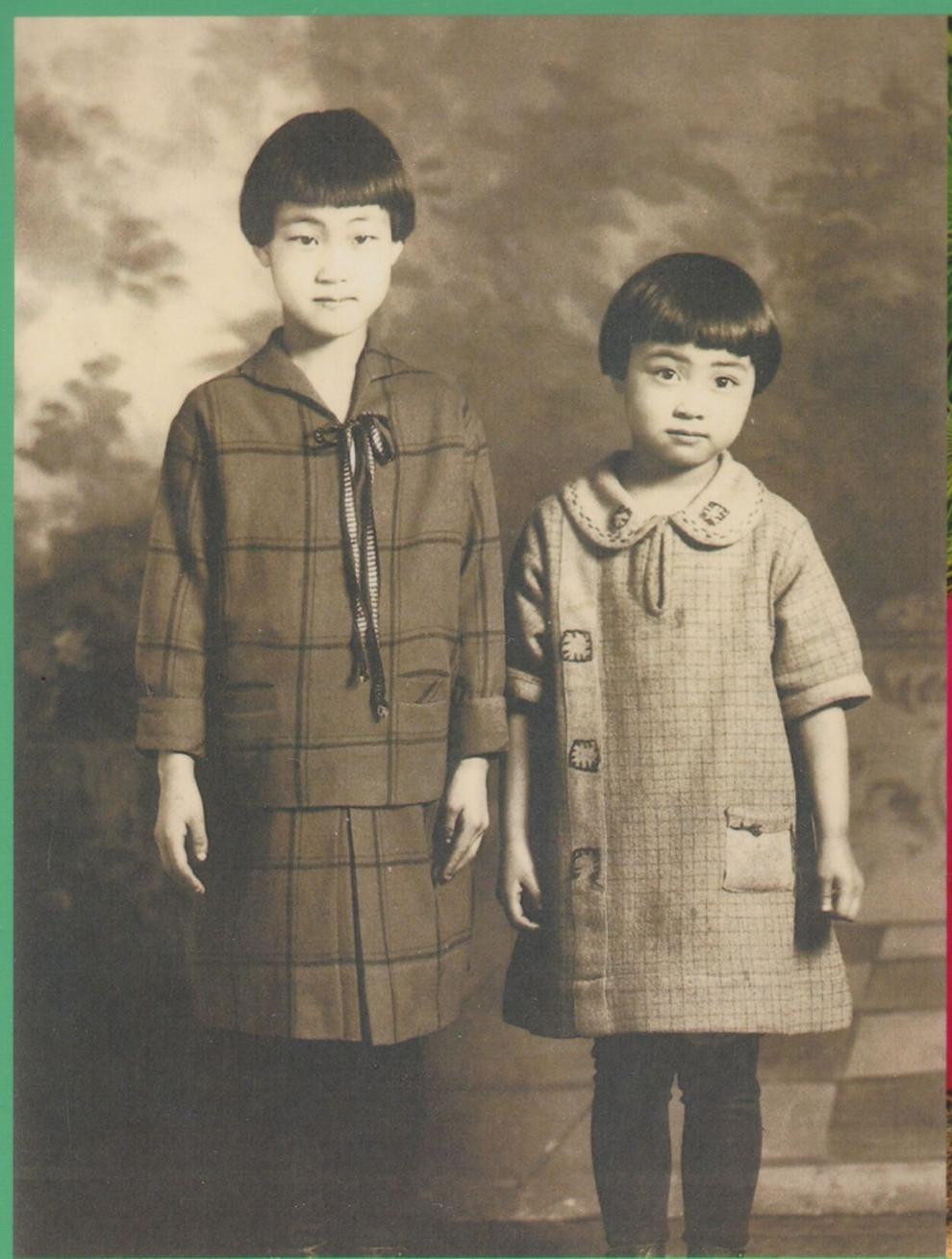 "She made sure that I was able to do many of the same things she was not able to do," Ada said.
"Although she was very talented of the two of us girls — she learned to play the piano, she did many crafty things that I didn't do — but I had an opportunity, and she made sure that I had an opportunity to be a part of the school where she hesitated to."
Despite those challenges, the Ichikawa children didn't see themselves as different from their peers.
"We weren't really aware that we were Japanese," Ada said.
Kimiji sent his children to school with beef sandwiches from the restaurant, a luxury during those years, and Mary often traded hers to a friend for sandwiches made with evaporated milk and sugar.
Kimiji raised his daughters and son more or less by himself, his daughters recall. After the birth of her three children, Chika struggled with both her physical and mental health for the rest of her life.
"He was our mother and father," Mary said.
The Second Sino-Japanese War
Sometime around 9:30 p.m. on Nov. 26, 1938, Kimiji answered a knock at the back door of the Dacres Hotel grill, which led from the kitchen to the alley.
It wasn't an unusual summons, Mary recalled. The Great Depression lingered. Many who could not afford to feed themselves would come knock at the alley door, and Kimiji would have a meal made for them.
But on that night, Kimiji was stabbed in the heart with a homemade knife, police would later tell reporters. Chika and a hotel employee, who were in the kitchen at the time, helped steady Kimiji as he rushed out of the kitchen and away from the alley.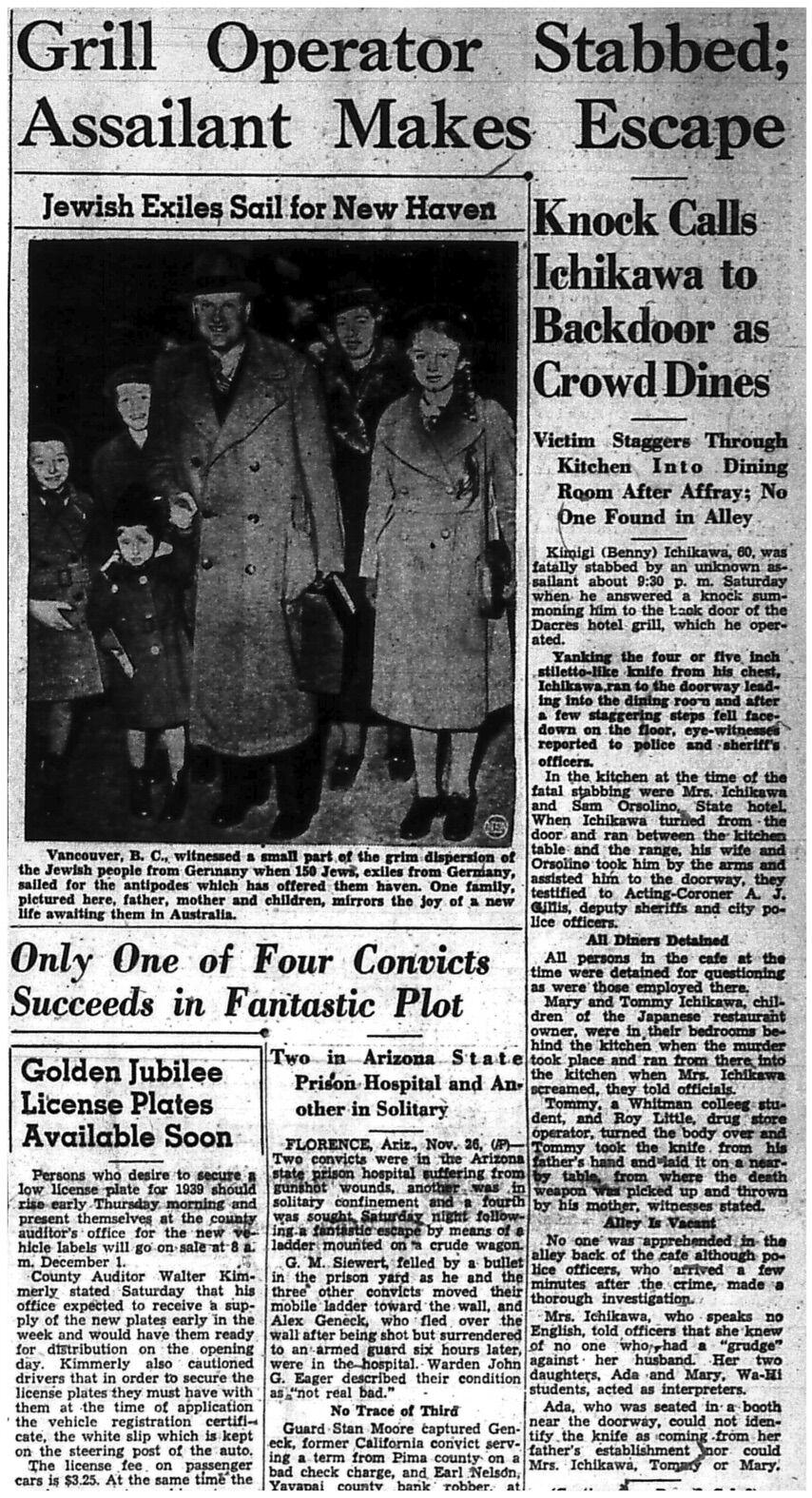 Ada was seated in a booth near the doorway when her father collapsed on the dining room floor. Hearing their mother scream, Mary and Tommy ran in from their bedrooms behind the kitchen.
Mary caught her father as he fell and held him as he died.
A diner reportedly helped Tommy turn over his father's body. Mary remembered Tommy pulling the knife from Kimiji's chest, though contemporary reports stated that Kimiji, in a state of shock, had pulled out the knife himself. According to an article published in the Union-Bulletin the next day, Tommy had only taken the knife from his father's hand.
Regardless, Tommy, then enrolled in Whitman College, was taken in by police for questioning, apparently because he had handled the murder weapon. Police released him later the next day, however, and reported that they had no clear leads. Kimiji was not a man with enemies, Chika told police.
Yet a suspect was quickly implicated.
"It was the second tragic death of an Oriental in 12 hours," the Union-Bulletin wrote on Nov. 27, 1938, referring also to Lee Yuen, an approximately 60-year-old Chinese immigrant who had been found dead earlier that morning. "Are the two connected in any way?"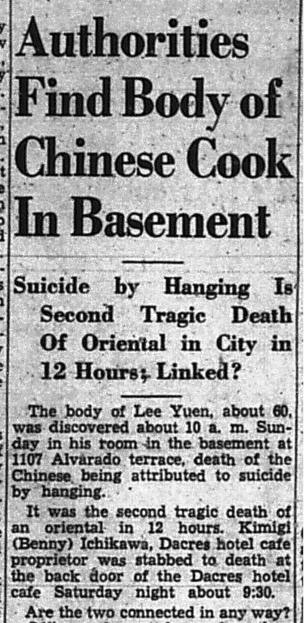 Like many Chinese immigrants in Walla Walla, Yuen worked as a personal chef, and he lived underneath the home of his employer, Christopher Eubanks, a pharmacist and prominent business owner. A half century later, that residence would be donated to Whitman College and named the Sherwood House.
The morning after Kimiji was killed, Yuen was found dead in his basement apartment, having reportedly hung himself.
Two notes were found near his body, brush-pen on rice paper, according to police. On Nov. 29, after the notes were translated with the help of a Seattle agency, local police officials and the county prosecutor announced that the case had been solved.
"I stabbed the Japanese," Yuen reportedly wrote. "It was my own doing. No one else had anything else to do with it. Revenge for my family. Revenge for my country."

Like almost all Chinese immigrants in Walla Walla, Yuen hailed from the Canton region. Articles that appeared just days earlier in the Union-Bulletin described Japan's brutal invasion and occupation of that part of the country, a campaign during the Second Sino-Japanese War. Chinese immigrants heard reports of civilians being killed indiscriminately.
Sandy Gee, a member of Walla Walla's Chinese-immigrant community, had reportedly been visiting family when Japan's forces moved south. He was forced to hunker down, unable to return home.
Tensions between Walla Walla's Chinese and Japanese immigrant communities also rose during this period, according to reports in the U-B. One Japanese janitor told the paper that he had been kicked out by his Chinese friend and roommate.
Yuen, who left his family behind in Canton when he came to America for work, had for years sent most of his money back home to China and was practically destitute by the time of his death, according to police. Yuen had been a friend of Kimiji's, Ada said, and like many others during the Depression, Yuen had likely knocked on Kimiji's door in the past for a free meal.
Yet investigators concluded that when Yuen learned his two sons had been killed defending Canton, and that his remaining family was starving, he had killed Kimiji as revenge for the actions of the Japanese government. Officials pointed to alleged morphine addiction as a possible factor.
Kimji's family was bereft after his death.
"When he passed away, we were left with nothing," Mary said. "We didn't know what to do. That part of my life blanked out, for some reason."
The Second World War
Jake Kauffman, a business partner of Tausick's and family friend of the Ichikawas, took them in for a short time. They later moved into a former nunnery across from what was then called St. Mary's Hospital, upstairs from the family of tobacco salesman Ed Walker.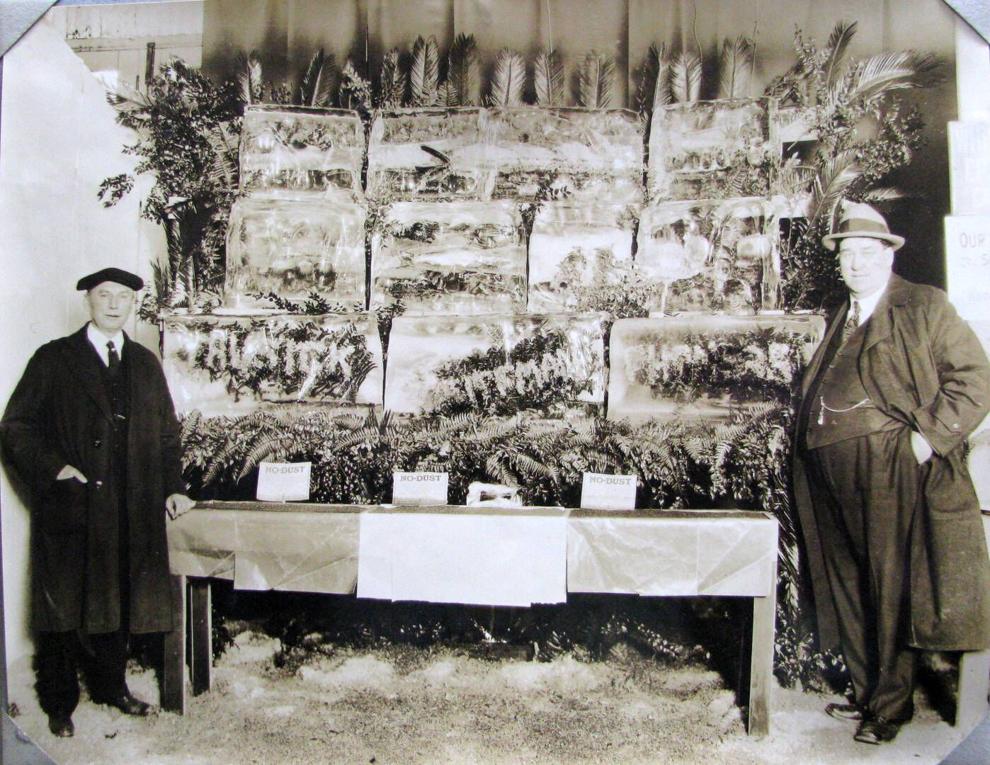 While Tommy continued to study at Whitman, earning a bachelor's degree, Mary and Ada got rotating jobs at the Pasco restaurant of the Yamauchi's, another Japanese family. One would take care of their mother while the other worked in Pasco, and after some time they would swap.
"My mother, my brother and I, my sister Ada, we survived, somehow," Mary said.
Over the next few years, they saved up enough money to get a house near South Second Avenue and West Chestnut Street.
Things had begun to settle into a routine. But, while Mary was out watching a movie in early December 1941, men in uniform entered the theater.
"I don't know who they were, but they were in uniform, and they wanted all the soldiers or armed forces people that were retired to come with them, because Japan had gone into Pearl Harbor," she said.
"The first thing I said was, 'Where's Pearl Harbor?'"
On Feb. 19, 1942, President Franklin D. Roosevelt signed Executive Order 9066, which authorized displacing U.S. residents and citizens into internment camps, a policy used almost exclusively against those of Japanese descent.
Pasco and Walla Walla Japanese-Americans were outside of the "exclusion zone" and were not forcibly moved, but strict curfews forced many businesses to close. Unable to operate, the Yamauchi's eventually sold their restaurant to Ed Walker, while the Shinbos, another of Walla Walla's few pre-war Japanese-American families, sold the Imperial Café to local businessmen.
Ada had been working in Pasco when the executive order was signed, a town just an hour away from her family, but it took her several months to get permission from military officials to board the bus back home.
Tommy joined the army, becoming part of the segregated 442nd Regimental Combat Team, a storied unit of second-generation Japanese-Americans. He was part of a six-day campaign to save the "Lost Battalion," around 200 men from the 141st Texas Regiment, during which the 442nd lost more men than were rescued. He received a Purple Heart, among other awards, for his service.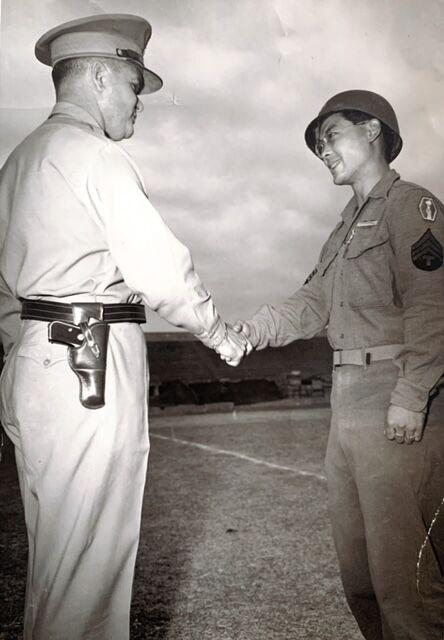 Back in Walla Walla, men in uniform raided his family's home.
"They took our Japanese records, our valuables," Mary said. "It scared us half to death, and my mother didn't know what was going on."
Ada said: "We didn't sign any papers, we never got anything back. My mother lost all of the valuables she had. I think it was the local police, but we never went to the officials about it."
The trauma of those years brought their Japanese heritage to the fore. Looking back, Mary considers all of the things that she was excluded from because of her race, things that she didn't fully realize until after the war.
Despite the threat of punishment, Mary would continuously defy the curfew, riding out from her home in her friend's car sitting in the rumble seat, an exterior seat at the back of the car. After hours away playing cards, she would slip back home.
She was energetic and foul-mouthed, often making men from the Civilian Conservation Corps blush with dirty jokes.
"I was a maverick," Mary said. "I wasn't a goodie goodie. I think I was born a long time before my time."
Ada decided she wanted to become a nurse, but was stymied by racial prejudice, she said.
"During the war, I tried to get into St. Mary's Hospital and a hospital in Pasco, and they wouldn't take me because of my Japanese ancestry," Ada said.
Mary met her first husband, Fred Niimi, who had been able to leave the Minidoka Relocation Center, an Idaho internment camp, to work as a dishwasher at the Pasco restaurant.
Ada reconnected with a childhood acquaintance, Harry Honda, a tall, handsome baseball player with the Yakima-based Wapato Nippons, corresponding with him by letter. Not long after Honda and his family were able to leave Heart Mountain Relocation Center, a Wyoming-based internment camp, he and Ada were married.
The couple moved to Spokane, where Ada lives to this day.
After the war ended, having been named an honorary Texan for his participation in the rescue of the Lost Battalion, Tommy went to work as a mailman for a few years before moving to Seattle for a job. He later got a job with Boeing, then IBM, moving around the country before settling down in New York, Ada said. He died in 2004 at the age of 89.
Chika moved with Mary and Fred to Portland. Despite her frail health, Chika lived until 1994, dying shortly after her 104th birthday.
Now approaching that same venerable age, Mary and Ada are reflecting back in new ways on their long lives, the history they've lived through and the communities they've called home.
The children of Chika and Kimiji Ichikawa themselves had six children, who are now spread out across the country.