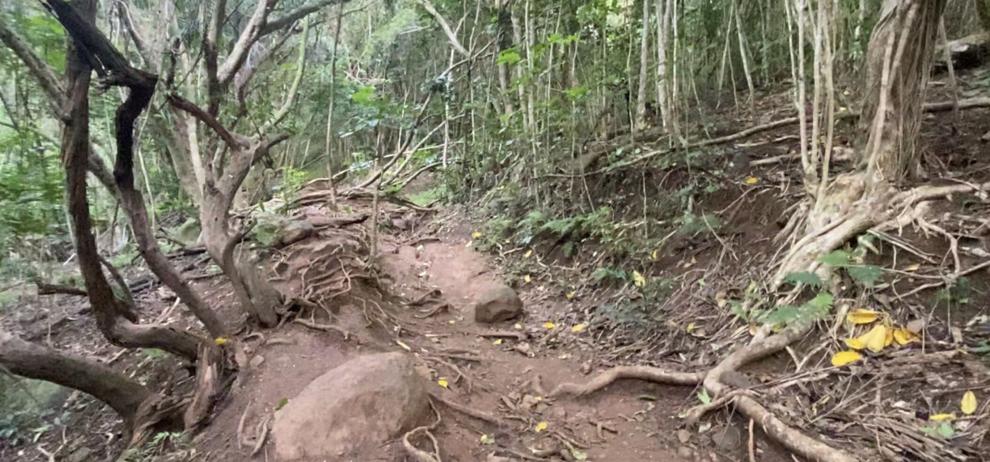 KAILUA–  The news of another death on the Olomana trail is jarring for a woman, by the name of May, who narrowly survived a fall in January 2022.
May says the hike was going well, until she missed a foothold and released the rope, "I fell 20 feet and then I rolled 100 feet more."
May says she damaged her lumbar spine, which is now supported by a titanium plate, and sustained several other injuries.
May is returning to work for the first time in 3 months and wants people to know, "That hike is very treacherous. My gut feeling was telling me that I should stop at the 2nd peak. And I didn't listen. And look what happened to me."
KITV spoke to this local resident walking his dogs on the surrounding surface streets. He warns those contemplating the hike,
"I'd say once a week or once every 2 weeks. Not many deaths fortunately. But a lot of rescues. When you go beyond the first peak, that's when it gets gnarly," he said.
This week's death was the first of the year on the Olomana trail. But several others have died on the trail in recent years as a result of tumbling off the side of the trail's many exposed drop offs.
DLNR told KITV4 that the trailhead is located on private land used by the golf course and clarified in a statement:
"There is no information on our websites about this trail, nor do we have any directional / hazard signs on the trail itself. We don't actively manage the trail nor do we recommend that people traverse it."
Though May says her friends told her not hike Olomana trail, she says she didn't listen.
"I'm so lucky I'm still alive, that's why I want to share my story. To spread awareness. Not everybody is lucky like me. I lived. I survived," May told KITV.