Hawaiʻi County DUI Statistics
January 6, 2022 at 5:45 am tdemartini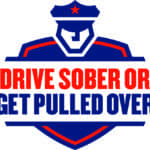 Hawaiʻi Island police arrested 33 motorists for driving under the influence of an intoxicant during the week of December 27, 2021, through January 2, 2022.  Six of the drivers were involved in a traffic accident while three of the drivers were under the age of 21.
During 2021, there were 1,081 total DUI arrests in Hawaiʻi County compared with 1,001 during 2020, an increase of 7.9 percent.  There were also 814 major crashes during 2021 compared with 777 during 2020, an increase of 4.76 percent.  Additionally, there were 26 fatal crashes, resulting in 26 fatalities, compared with 15 fatal crashes, resulting in 15 fatalities during 2020. This represents an increase of 73.3 percent for fatal crashes, and 73.3 percent for fatalities.
On January 1, 2022, there was one fatality resulting from a crash.
Tags: DUI, Hawaiʻi County Police Deparmtent, traffic accidents
Read More Here